Pro-Active Consulting Inc(PAC) is providing GxP QA consulting service mainly in the area of GCP (Clinical trials) and GMP (Drug Manufacturing) auditing service. Detailed services and profile are as follows;
GxP QA Consulting
As a Quality Assurance Specialist endorsed by long term experience for years in the pharmaceutical industries, we are able to provide wide area of consulting services of Drug Development (GLP, GCP), Drug Manufacturing (GMP) and Pharmacovigilance in relating to the regulation of EU, U.S.A and Japan.
Currently we are providing the service of following two area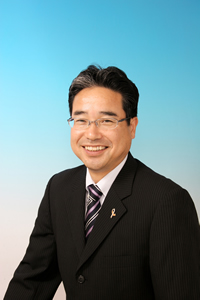 GCP area
Investigators site audit
Contract Research Organization (CRO) audit
Advice for conformity audit
Advice for clinical development in Japan
GMP area
Due diligence of Drug Manufacturing facilities and Company capability
Compliance support, improvement support of Manufacturing facilities
Other area of GxPs, GLP and Pharmacovililance
Other GxP audit or consulting services are also able to provide if the client have some problem or request.
* Reports can be provided in English or Japanese.
Contact Information
Shigeru Makizaki
GxP QA Consultant
Pro-Active Consulting Inc, (P.A.C.)
6-360 Yayoigaoka, Tosu, Saga 841-0005 Japan
Tel +81-942-80-4333 / Fax +81-942-84-0817
Mobile +81-90-7928-2880 / E-mail : makizaki_s@pacjp.com
Curriculum vitae(August 17, 2011)
Name
Shigeru Makizaki
Birth Date
May 27th 1963
Home & Office
6-360 Yayoigaoka Tosu-shi, Saga-ken,
841-0005 Japan
TEL
0942-80-4333 or 0942-84-0817
FAX
0942-84-0817
E-Mail
makizaki_s@pacjp.com
Qualification
Registered Management Consultant M.E.T.I
Education
1987
Graduated Industrial Chemistry Miyazaki University
Job History
1987~
Hisamitsu Pharmaceutical Co. inc.(Hisamitsu Pharm)
~1995
Research Division
~1997
R&D Planning and Licensing
~Mar 2009
Quality Assurance (GCP, GLP, IMP: Investigational Drug)
Jun 1997~
Auditor for GLP and GCP at Hisamitsu Pharm.
1999~
Auditor for Investigational Drug GMP
2004~
Auditor for Pharmacovigilance system
Feb 2006~
Manager for Quality Assurance Department at Hisamitsu Pharm
April 2009
Proactive Consulting Inc (Foundation) President

<GMP Audit Experience>

Auditing Experience:
Overseas GMP facilities for bulk supplier 1999-2009 Investigational drug manufactured inside Hisamitsu

Other GMP Experience
FDA Inspection Project for Patch product 2005-2006

<GCP Audit Experience>

Auditing Experience:
Clinical Trials conducted inside of Japan 1997-2009
Area audited: Orthopedic, Pain and others.

International Experience
Contract CRO, institution, investigator audit 1997 – 2009 USA, UK, Netherland, Belgian, Germany

<Other History>
1998~
Member of JSQA(Japan Society of Quality Assurance) Member of Both Division(GLP and GCP)
2000~
Member of International Affairs Committee JSQA
2010~
Member of International Affairs Committee JSQA August 2006 ~ 2009
August
2006~2009
Chairman of International Affairs Committee JSQA Editorial Board of QA Journal
2007~2009
Member of PDA Japan
April 2007
Registered Management Consultant Ministry Economy, Trade and Industry
2010 Feb~
Active member of SQA
Japanese Liaison of International Relation Committee
Research and Report
2000
Translation of Compliance Program Guidance Manual on GLP Investigation (JSQA GLP Division)
2002
Use of Clinical Trial Data Conducted at outside of Japan
Preparation of CRO Checklist etc. (JSQA GCP Division)
2002
Audit of Common Technical Document (JSQA GCP Division)
2004
GCP Computer Validation (JSQA GCP Division)
2006
Point of Concern about Self-Inspection on Pharmacovigilance
2008
Point of Concern about Self-Inspection on Good Quality Practice
2009
Global Guideline for GCP Audit (JSQA GCP Division)
2010
Consulting on Vocational Training Center
Consulting
2008~2010
Vocational Training Center
2008~2009
HACCP System Preparation
2010~
Preparation PMDA GCP Conformity Audit
2009
Point of Concern on GCP Auditing (Tokyo)
2009.12, 2010.09
Start up on GxP Auditing Work (Tokyo)
2009
Preparation of Business Plan and Marketing (many)
Active Area

Experienced Audit Work on Pharmaceutical Regulation (GCP, GLP, GMP and Pharmacovigilance)
Quality Control and Quality Assurance Service
Corporate support service for Restructuring and Improvement
planMarketing Plan, Business Plan Preparation